About

Have you ever wanted to manage your insurance? Well, some people in Belgium can with Seraphin service. And we are a bit jealous as the service and people are very friendly. After learning Seraphin's values, we needed to develop the most user-friendly design, as the brand believes in simple insurance.

At first, Emote Agency focused on illustrations that were aimed to ease out the life of users: unique icons and noticeable buttons emphasized the main features of the service. Also, we spiced up the typography with some bright visuals to highlight the most crucial parts of the text. The animations that we created added vitality to the platform and made our web design more friendly.

As a result, the website designed two years ago is still running and helping people get superb Seraphin services.
We created a responsive design that runs smoothly on any mobile device to use the service on the go. This is a must-have option as people scroll their phones more often than computers.
We created a simple design following the brand's motto, "The insurance made simple". Such an approach helps people find all the necessary information around the website, making them happier.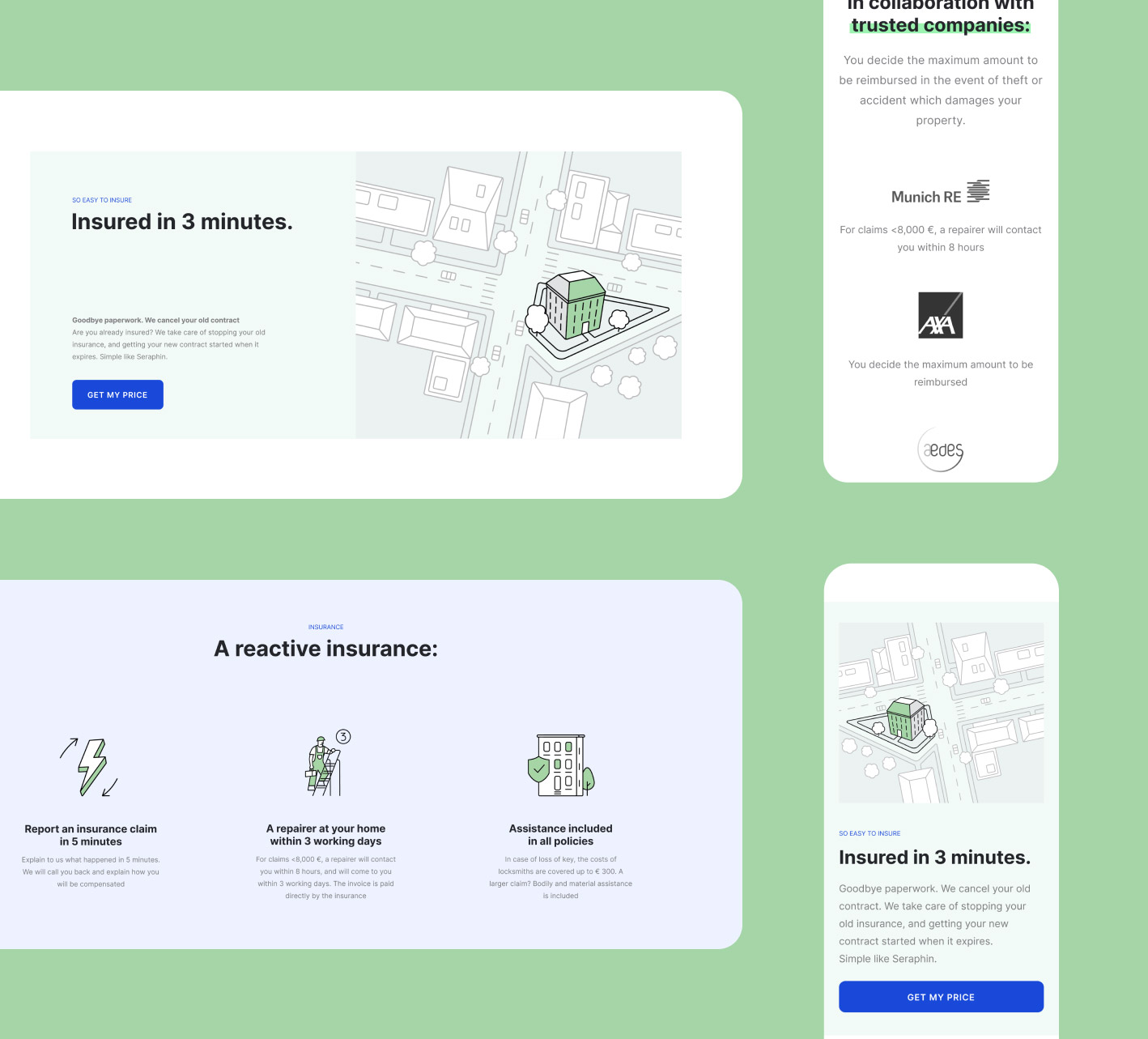 Here, at Emote Agency, we believe that user-friendly design is the key to winning any customer. And, as Seraphin values this concept as well, we were able to create an astonishing product that helps many to manage the insurance.