About

We've run into a severe issue, guys. There is not much information on Bitcoin history. Well, we did find plenty of info on its price throughout the years, but there's none about the development. We wondered why everyone is head over heels about this topic.

That's why we created a storytelling website to shed light on Bitcoin history as a social phenomenon.

We created a superb design to guide you through the story using the parallax effect. You won't find any buttons or additional windows, as the main focus is the storytelling, and we want you to immersed into this experience as much as possible.
We were inspired by the cyberpunk aesthetics as it screams FUTURE as much as Bitcoin itself. Keeping both story and the visual in one concept is vital, so we stick with this idea.
The font is quite simple, so everyone can read and understand the story. We used this font in bold or in different colors to highlight specific information. That's why you can keep up with the narrative.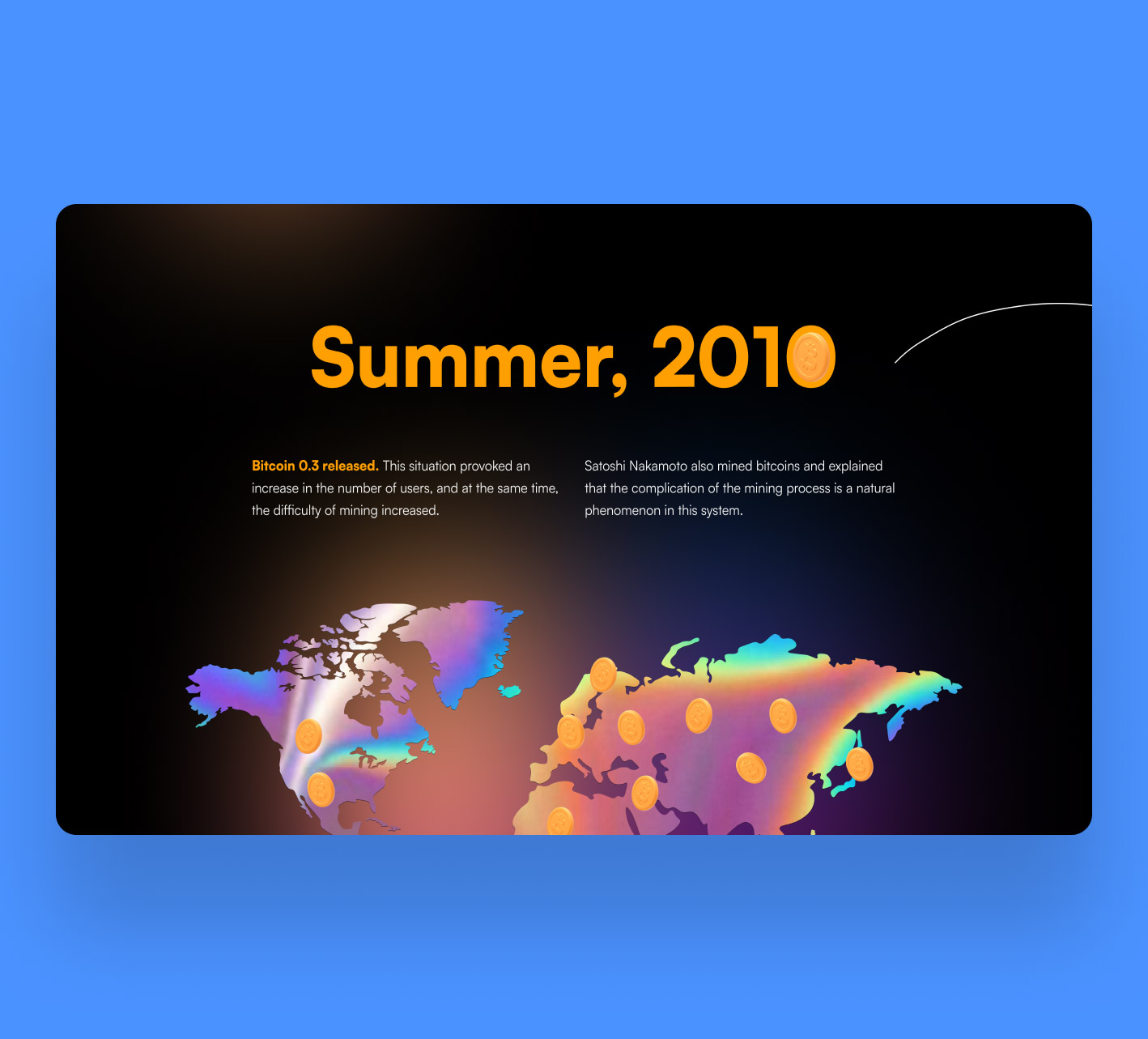 Dive into the Bitcoin story with our website. You can read more about this case on Emote Agency Behance page.