About

Imagine you have a wedding and invite a chef to cook for 50 people, who don't eat meat. Sounds like a challenging task, right? That's why we created a service that can help you find the perfect chef for any occasion and for any diet restrictions you have.
After checking the competitors, we noticed that they don't really have an excellent filter system to adjust the search. Our product has filters to specify your diet and preferences before the system picks several available chefs.
We created a simple and friendly app with a categorization system. Each category has its icon so people can find the desired one faster. And the clean design makes every action simple and intuitive.
All colours are soft as they represent the friendliness of our service. We don't use bright or neon colours — this service is all about food, and food is rarely of those colours.
We picked simple fonts so they can be displayed on any device. It is also easy to read for everyone. To highlight some parts of the text, like dish names or prices, we make it bold.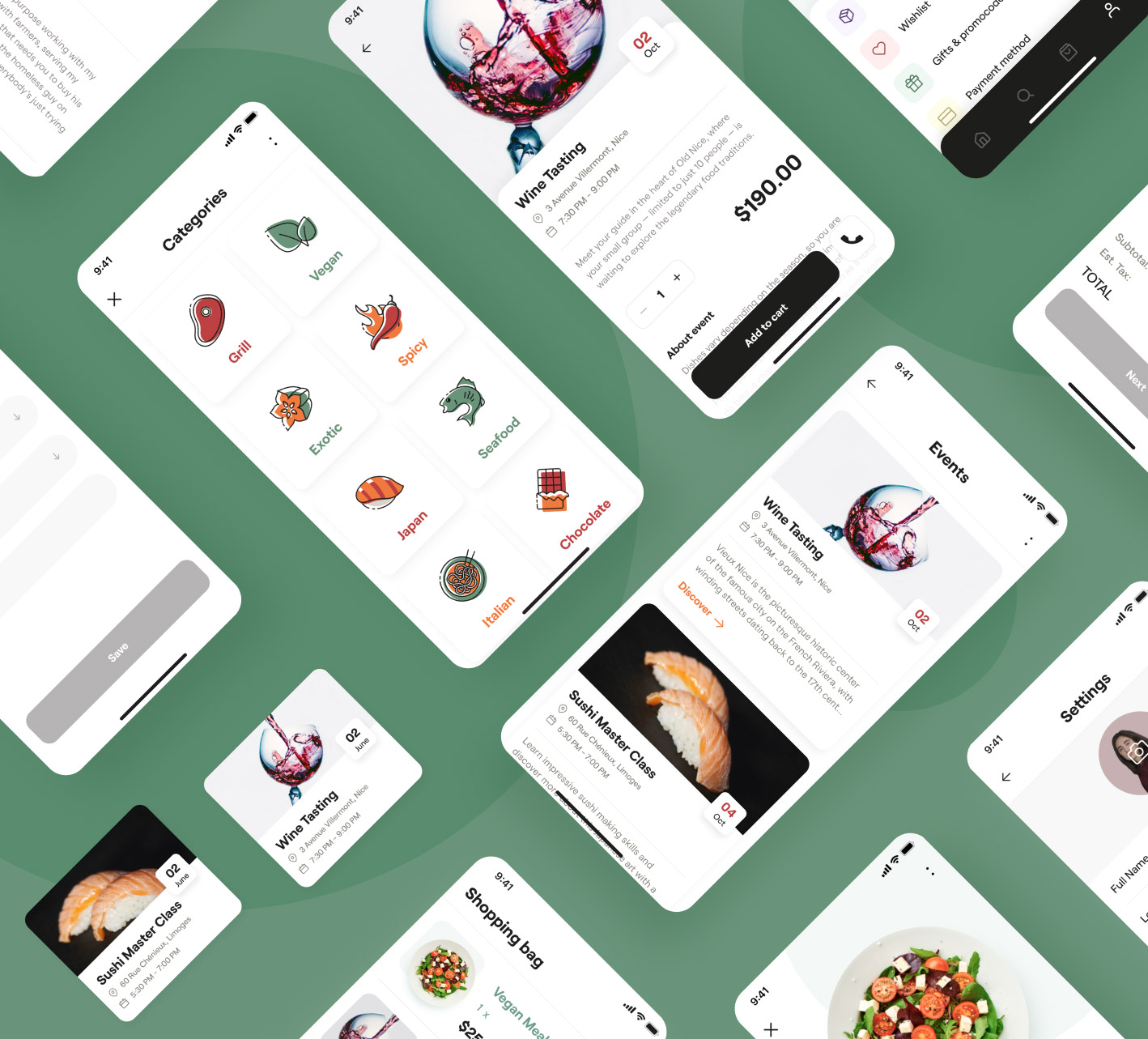 Intrigued? Learn more about this project at Emote Agency Behance page. And if you are more than just curious, try the app yourself.